Maintaining Your Commercial Building to Avoid a Water Damage
8/18/2022 (Permalink)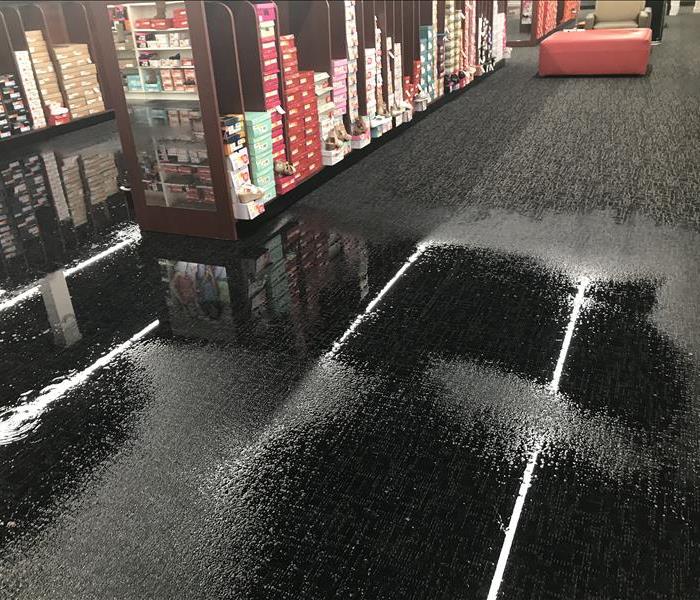 Our goal first and foremost is to inform you on how to prevent a water damage but we will be there day or night if you do!
Pay special attention to areas of the building where leaks are most likely to occur:
HVAC system
Toilets, faucets, and plumbing system
Windows
Building foundation
Sewers
Sprinkler systems
Document the age and maintenance records for all building systems. Knowing your building equipment's age – and having them regularly serviced and updated – can save you time and money down the road. It can also help you keep track of equipment warranties.
Your first sign of a water issue could be in your water bills. A small 1/8" crack in a pipe loses 250 gallons of water in a single day.
Signs of a water leak include:
Dark or wet spots
Cracking, bubbling, or flaking drywall, plaster, or wallpaper
Pooling water or puddles
Dampness or humidity in the air
Sounds of dripping or gushing water
Consider installing a water sensor monitoring system at your business. There are different models and options available.