The Behavior of Smoke
2/10/2020 (Permalink)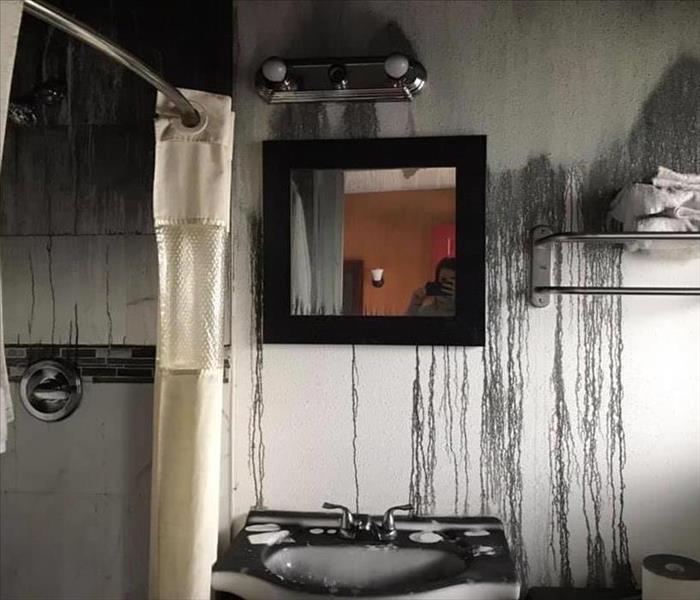 When fire damage puts the things that matter most on the line, you need the very best help on the line as well.
The damage to your property following a fire can often be complicated due to the unique behavior of smoke. There are two different types of smoke-wet and dry. As a result, there are different types of soot residue after a fire.
SERVPRO technicians are thoroughly trained in fire cleanup and restoration and know the different types of smoke and their behavior patterns. Knowing this information is vital to proper restoration. Before restoration begins SERVPRO technicians will survey the loss to determine the extent of impact from fire, smoke, heat, and moisture on the building materials and contents. The soot will then be tested to determine which type of smoke damage occurred. Pre-testing determines the proper cleaning method and allows your SERVPRO of East Vancouver/ Clark County to focus on saving your precious items.
SERVPRO of East Vancouver/ Clark County knows smoke can penetrate various cavities within the structure, causing hidden damage and odor. Their knowledge of building systems helps them investigate how far smoke damage may have spread. The following are additional facts you may not know about smoke.
Hot smoke migrates to cooler areas and upper levels of structure.
Smoke flows around plumbing systems, seeping through the holes used by pipes to go from floor to floor.
The type of smoke may greatly affect the restoration process.