Ways to Protect Your Home From Water Damage
8/18/2022 (Permalink)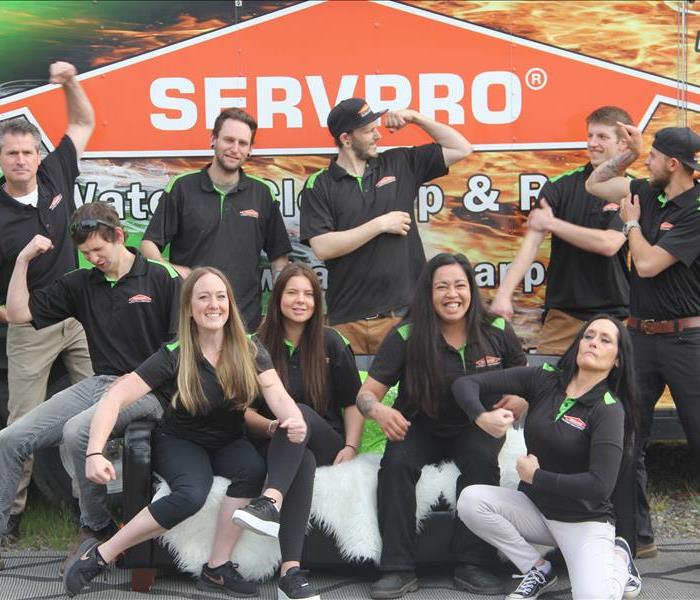 If you do experience a water damage, remember you are SERVPRO strong! We are "Here to help." Just call our 24hr number (360) 254-0049
One of the best ways to protect a home from water damage is by taking some preventative measures. Keeping up with routine maintenance and making prompt repairs is key.
Remember, homeowners insurance covers water damage that is "sudden and accidental" but not gradual problems or maintenance issues. If you have a problem like a leaky faucet, it's best to take care of it as soon as possible.
Here are other steps you can take:
Drain water heaters twice a year to help prevent sediment buildup.
Install smart water leak detectors that will send an alert to your phone or email. (Some detectors can automatically shut off the water to prevent damage). In a LexisNexis study of 2,306 U.S. homes that installed a Flo by Moen water leak detector, water-related claims went down by 96% compared to the two years prior to installation.
Inspect hoses going to and from washing machines, dishwashers, water heaters and refrigerators. Repair or replace any damaged hoses if necessary.
Inspect your roof and make any necessary repairs, such as replacing missing, rotten or damaged shingles. It's also a good idea to clean out your roof gutters. Clogged gutters can overflow and allow water to pool near a home's foundation, which could seep into your basement.
Prevent frozen pipes if you live in an area that has extreme cold temperatures. Keep your heat set to at least 50 degrees and consider other precautions, like wrapping pipes with insulation.
Remove snow from your roof to prevent potential ice dams. Snow can melt and freeze on roofs and in gutters, causing ice dams, which can lead to damage to both the exterior and interior of homes. A roof rake can help you remove snow from the roof to limit the possibility of snow dams.
Remove leaves from your gutters each fall to reduce the risk of clogged drains, which can lead to ice dams in the winter.
This information was provided by Forbes Advisor.