Renters Insurance; Yes, It's Necessary
8/16/2021 (Permalink)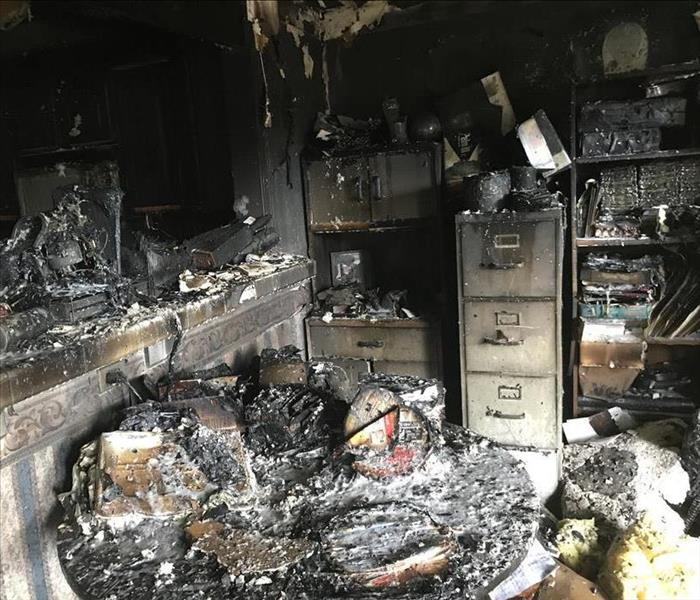 Home disasters are hard enough already, you don't have to go through this alone, we are here to help 24/7!
One of the most common mistakes that tenants make is assuming that their landlord's insurance will cover their belongings in the event of loss or damage. In addition, tenants may think that renters' insurance is too expensive. However, the common myths associated with renters' insurance that keep tenants from purchasing it can end up costing much more in the long run.
Importance of Renters' Insurance
It's imperative to always read the fine print in your lease. You may assume that your landlord is liable for damages caused by leaky roofs or broken appliances, but there could be a clause in your lease that negates landlord liability, such as for theft, or injuries to a guest visiting your apartment. Also, your lease may require you to obtain renters' insurance, especially if you live in an expensive apartment. Regardless of whether or not it's required, here are some common situations when renters' insurance can really come in handy. According to Effective Coverage renters insurance in Washington costs around $15.00 a month for most people. That's basic coverage of $10,000 of personal property and $100,000 of liability. "Only 37 percent of renters have renters insurance whereas 95 percent of homeowners have a homeowners insurance policy, according to a 2014 I.I.I. poll conducted by ORC International." - Insurance Information Institute
Natural Disasters
If your rental home and property is damaged because of a natural disaster, such as wildfire, hail, or tornado, the landlord may or may not repair the home damages, but your personal property usually isn't covered. Renters' insurance will protect you in the event that a natural disaster occurs, but keep in mind that a few natural disaster coverage options are considered "riders," which means they are add-on coverage, such as earthquakes, volcanic eruptions, floods, and hurricanes.
Unnatural Fires of Short-Circuit Damage
Fires due to electrical issues and short circuit damage may or may not be covered by your landlord. In most cases, it will depend upon the fine print in your lease. If it's not covered by your landlord, you'll be liable for smoke and fire damage not only to your own belongings, but to the property as well. If you live in a multi-dwelling building and the fire spreads to other tenants' apartments, you could be liable for damages to their belongings as well any property damage to their dwelling.