Prevent a Water Damage by Knowing Where to Look
8/16/2021 (Permalink)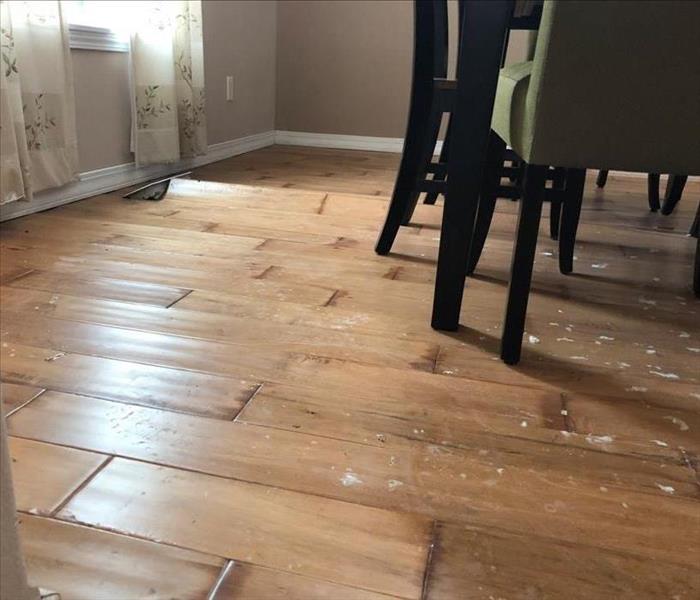 You know you can count on SERVPRO professionals, day or night, to minimize damage by removing water fast!
When you get water in home building materials, the damage is unavoidable and costly. Most materials swell or breakdown, and mold can become a secondary problem if water is not dried thoroughly. While water damage is a common problem that many homeowners experience, most of it is preventable. Here are some key systems, in and out of your home, to check right now to reduce your chance of water damage:
Pipes and Plumbing
Inspect pipes, hoses and connections in your search for drips and leaks since even the tiniest of these can develop into a significant pipe cleanup job. Sometimes you may not see leaking water, so you need to look for clues: rust, mold, stains, and damaged materials that peel or buckle.
Roof and Water Drainage
Check inside your attic and look for stains in the ceiling for signs of rain water in the home already. Check outside, during or after rain, to make sure gutters and downspouts flow freely. If you see areas that pool around your foundation, consider lengthening the end of your downspouts, adding French drains or grading the land away from your house.

Basement Pump System
Whether you have a storm or a broken pipe, the first line of defense in the basement is the sump pump. Clear debris from the pump so that it is ready for action. Periodically check your sump pump, by adding a little water to the sump pit, to make sure it works.
Septic Tank
You may think your tank doesn't need pumped because you never have problems, but all that wonderful microbial digestion happening inside your tank still results in a byproduct of sludge that takes up valuable capacity and must be removed with periodic pumping. Check with your local extension for recommendations on septic pumping based on the size of your home and number of occupants.

Make flood water in the home an unlikely problem by routinely inspecting key home systems, and by doing maintenance routinely.