Smoke Odor Removal
7/19/2021 (Permalink)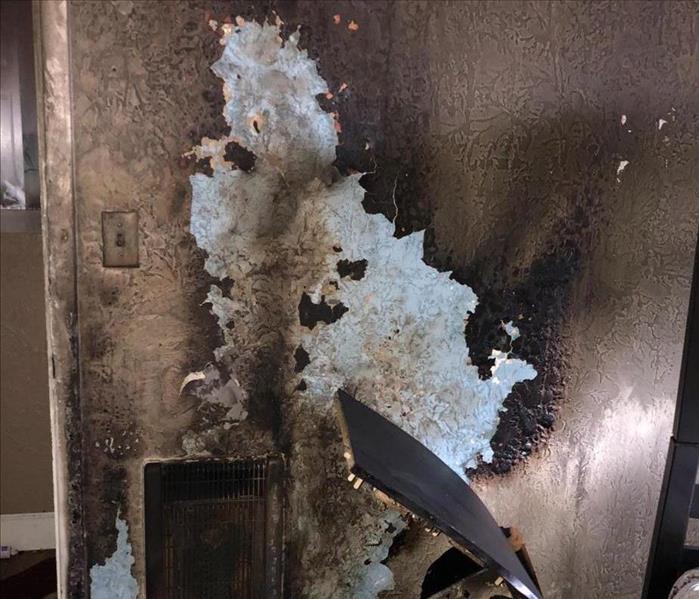 Don't tackle smoke odors alone, let SERVPRO of E. Vancouver/ Clark Co. help make it "Like it never even happened."
A lot can go wrong if a fire starts in your home. At the very least, you will deal with inconvenience and hassle. No matter how large or small the fire may be, you'll probably encounter the need for smoke cleaning. The nasty odor smoke leaves behind can overwhelm anyone and make it difficult to remain in your house. Fortunately, there are some effective methods the professionals use that can help get rid of this nuisance.
Whom Should You Call?
Cleaning up after smoke damage isn't an ordeal you should tackle alone. There are some outstanding professional cleanup companies that boast the expertise to get your home back in shape. Here are some reasons why trained professionals are your best source of help:
They have years of experience cleaning up after residential fires.
They have the right equipment and techniques to thoroughly remove traces of smoke.
They work quickly and efficiently.
They have excellent customer service.
Air Filtration Devices

One of the most common ways a professional will help restore your home and rid it of smoke odor is by using air filtration devices. An experienced company will use heavy-duty equipment to remove toxins and other harmful materials from the air in your home. This will give you peace of mind that you can once again breathe clean air and not worry about illness or other health effects.

Ozone Machines

In small doses, ozone is effective in removing the particles in smoke that cause odor. Only a professional should administer this form of smoke cleaning, as it can be toxic in large amounts. Ozone breaks down the bacteria and other materials so they will no longer smell.

Thermal Foggers

Another way to eliminate unappealing smoke odor is through a thermal fogger. This method is best used in conjunction with other steps such as the use of baking soda. The fogger takes in a deodorizing solution and then blows it out into the affected area.

When you need deep smoke cleaning, get in touch with the pros. A reliable technician will use these steps to help remove terrible odors from your house.