Overflow May Be Larger Than You Expect
3/11/2020 (Permalink)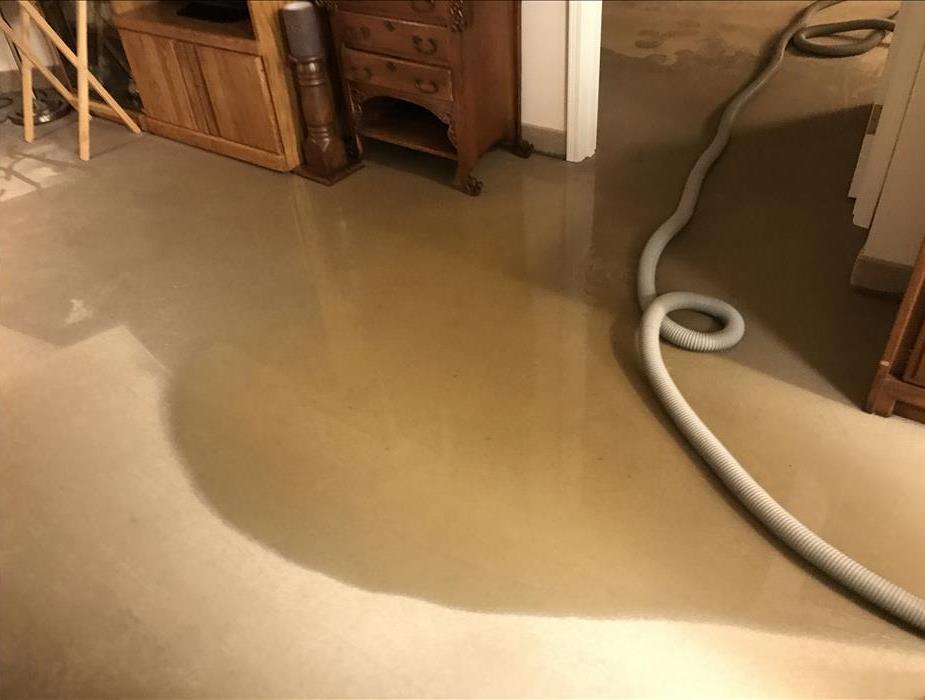 For a professional experience, call SERVPRO of Vancouver/ Clark County for all of your water damage needs at (360) 254-0049
Protect your Camas-Washougal home from potential water-related damages and call SERVPRO of Vancouver/ Clark County immediately.
Water Overflows May Seem Minor
A sink or tub overflow may seem like an issue you can solve yourself but in failure of having professionals check or assess the water damage in your Camas-Washougal home, that overflow may cause unforeseen damage. Water can travel through surfaces, including cracks in tile, or unsealed grout lines causing further water spread in new areas; potentially posing new threats as the perfect breeding ground for fungi. Our team is trained and certified to assess water overflow and detect any moisture of traveling water using thermal imaging cameras, and moisture meters. Once all water has been extracted, your home calls for an assessment from our Institute of Inspection Cleaning and Restoration Certification (IICRC)-trained Water Damage Restoration Technicians (WRT). Technicians will repeatedly check moisture levels in your home throughout the restoration process to ensure the fastest recovery possible.
Once the water has been extracted and water damaged materials have been mitigated, SERVPRO of Vancouver/ Clark County is certified for the full restoration of your home or business to preloss condition. Ensuring not only the threat of water is removed but your home is rebuilt without having to consult outside construction companies, making your circle for repairs much smaller and simpler. The smaller your circle the easier and faster repairs to your home can be rebuilt.