Call the Clean Up Team that's Faster to Any Size Disaster
1/15/2020 (Permalink)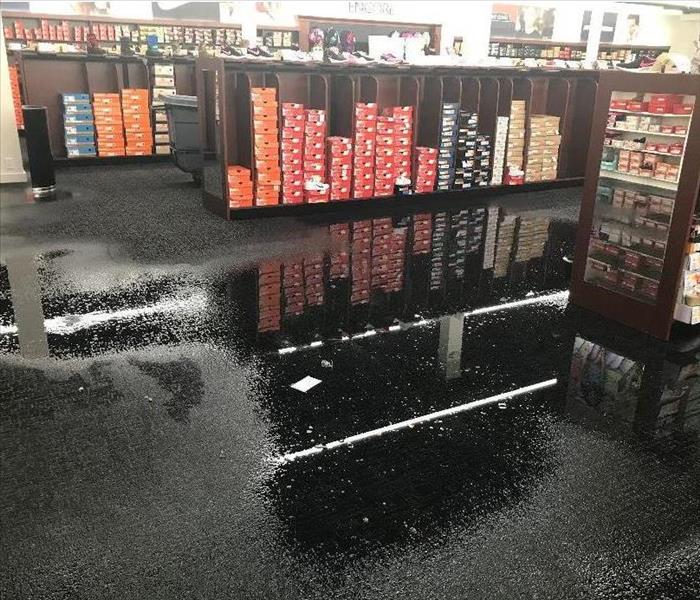 This shoe store had no idea what they were in for one Friday afternoon. A business above was doing some remodeling and struck a sprinkler.
There's no such thing as a small disaster especially when the water you don't see contains bacteria or can cause mold, rot and other unseen damage. Water damage can affect the value of your property. Before you get out the mop bucket and try to clean it yourself, consider how the damage can affect your property.
SERVPRO of East Vancouver/ Clark County knows how disruptive water damage can be for your business. SERVPRO is trained and equipped to manage the drying process. By utilizing the proper equipment and moisture measuring devices, your building will be quickly and thoroughly dried to industry standards, which will help prevent secondary water damages. With rapid response time and a full line of water cleanup and restoration services, SERVPRO can help you regain control quickly, ensuring your facility and its contents are properly dried, deodorized and protected.
Before you risk further damaging the value of your facility by attempting to clean up the mess yourself, call the professionals at SERVPRO of East Vancouver/Clark County for water damage cleanup and restoration.